The jacobean route by bicycle has special features
It is necessary to train at least three months in advance for all types of terrain: flats, slides, mountains… You must choose a reliable and not too heavy bike, the ideal model being a traditional cycle touring bike. At the most, you should cycle 80 kilometres a day.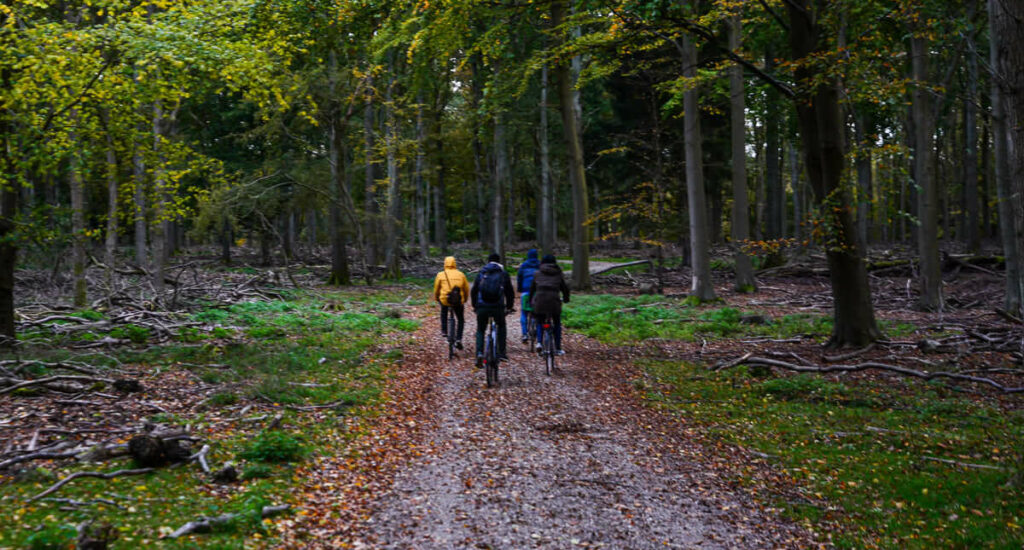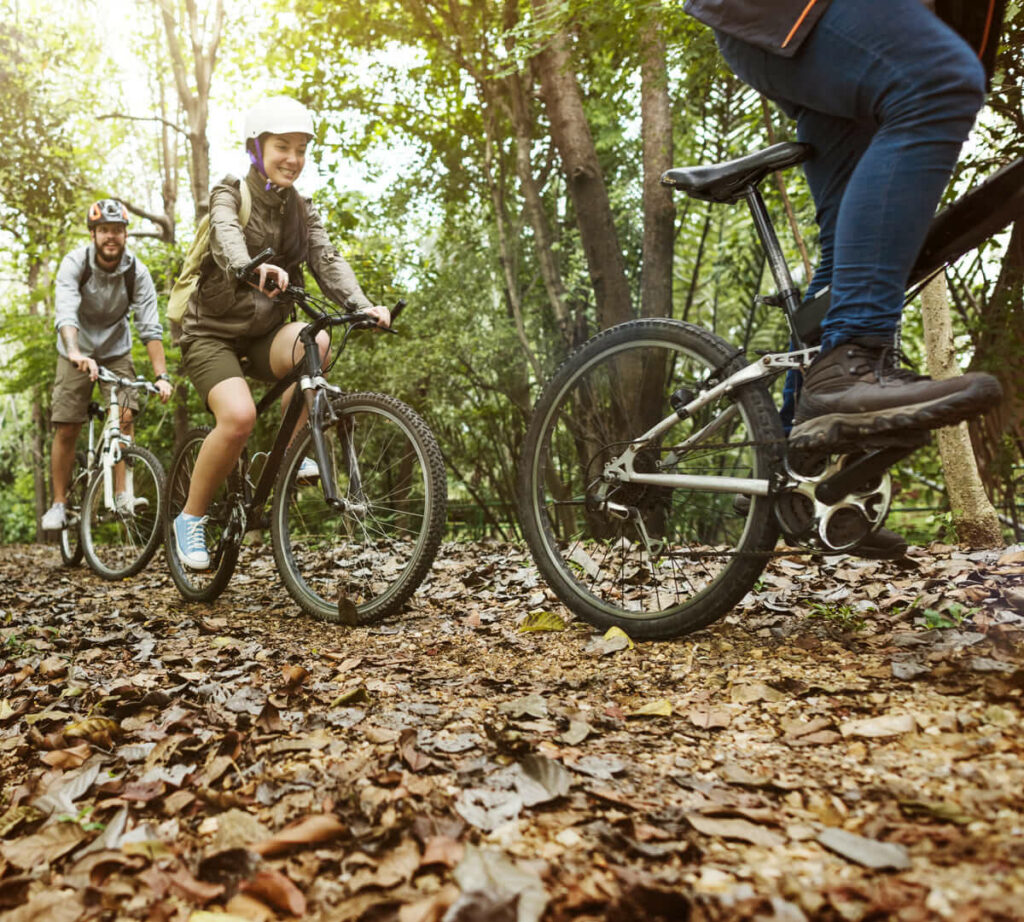 Keep in mind that tyres wear heavily with weight. Locking the suspension on climbs helps to avoid loss of effort.
When mounting luggage (maximum 10ks) on the bicycle, panniers must always be used, and the weight must be balanced on both sides. If a tent is carried, it should weigh a maximum of ten kilos. The design of the bike itself is often used to distribute the weight: for example, the bike's bar is used to carry the tent poles. Never carry weight on your back and learn to pedal with the weight that the bike has to carry, especially on ascents and descents. The bicycle must be adequately illuminated: there are reflectors for saddlebags, rack, wheels and even lights under the saddle. Clothing should also help you to be sufficiently visible on the road. The tyres should not be over-inflated to avoid blowouts.
Essential clothing and accessories
In addition to the bag and mat
Basic equipment for cyclists includes:
Hard-soled shoes or trainers.
"Bib shorts to avoid chafing on the inside of the thighs.
Cotton T-shirts, which absorb sweat well.
A helmet or a padded helmet and gloves.
Cap and sunglasses to protect you from the sun and mosquitoes.
Mackintosh or cape.
A first aid kit that provides for the possibility of falls and places more emphasis on protection from the sun, air and insects.
Pump, spare tubulars or inner tubes, patches, solvent, tyre levers, fine sandpaper, brake pads, spokes, brake and derailleur cables, chain links, spanner, torch and a small bottle of grease.
Also, a bag with food and a water bottle
It is advisable to include another one with isotonic drinks. Documents, map, sun cream and money in a wallet that goes on the handlebars or in an unobtrusive backpack.
The padlock should be attached to the saddle. In the hostels there is room to store bicycles.
*Reference sources: Pilgrim's Guide to the Pilgrim's Way to Santiago in Aragon.